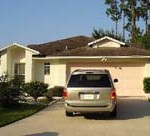 As a business we have seen things change in the villa rental industry.  We have always specialised in renting villas in Florida, both in  'Disney area' (Kissimmee) and also on the Gulf Coast.  We have seen a lot of what goes on, the good, the bad and sadly sometimes the ugly. 
Throughout the 22 years we have been in business we have seen things change and move with the times.  When we 1st started out things were very different than they are today.  With the advent of new technology Email and the Internet we can do lots more and share lots more than we could ever dream of previously.
Our websites have lots more pictures and information than we could  have ever realistically printed and sent to anyone by post.
And we have plenty more in the way of 'moving with the times' to come so 'watch this space!'  as you know we already have a Facebook page and a Twitter Feed. 
All this new technology and the 'inexpensive' websites available mean that more and more individual owners are able to marekt their villas direct to you.  While this is great and there are many positives to this, sadly there are some downsides.
Booking direct with an owner
If you book your villa direct with an owner, through one of the many individual websites out there or through one of the directory style websites, it can be a fantastic experience.  You can see the actual villa you will be staying in, you can speak directly to the owner, they will know everything there is to know about their home.  They can give you great tips on the best places to eat, things to do while you are in the area and a whole host of other information.  Booking direct with an owner can also seem to be much cheaper than booking with a traditional travel agent.  But…..
In the past 22 years we have come across lots of situations where renting a villa direct with an owner has been far from the best or cheapest option.  Some examples of various situations we have come across -:
1) The family who had booked a villa and had been looking forward to their holiday for many months.  1 week before they were due to travel they had a letter and refund from the owner to say that they could no longer use the villa, due to damage sustained in a storm.
2) The couple who had booked a villa for their honeymoon, paid a deposit direct to the owner and then could never get in touch with them again.
3) The family who again had booked a villa through a private individual only to have their money returned just a few weeks before travelling.  The reason the owner gave them was that they were very sorry but they had managed to double book the villa.
4) The retired couple who had booked a special anniversary trip only to be let down by an individual owner who had not been paying the mortgage on the property and the bank had foreclosed on them.
In each instance when these people called us, they were understandably upset and rightly so.  Their holiday was on the brink of collapse and they had little or no comeback against the person that they booked the villa with.  Of course they had been given a refund (in most cases) but if they couldn't find alternative accommodation then they would have had to forfeit the flights that they had paid for and the car hire that they had booked. In every case, (and this is by far from being all of them, just a small selection of examples) we were able to find a comparable villa in the same area required.
Stuff we can do that a private individual owner probably can't.
We have more than 22 years experience in renting property in Florida
All our villas are privately owned, BUT we have access to lots of them.  So if something goes wrong with the home you have booked, all is NOT lost.  We can probably allocate a villa in the very same sub division, you may even be upgraded!
Our business is certainly NOT a hobby, we are in the office 7 days a week.  Usually from before 8am til after 6pm.  Making us very easy to contact.  we aren't ONLY available evenings and weekends!
We are licensed and bonded by the CAA this is our ATOL license.  More information about ATOL.
We can take credit card payments, so if you want even more security you can pay in this way if you choose
Because we are ATOL bonded we are able to get competitive deals on flights.
We can also book car hire, and you can be sure that we will include all the right insurances you might need.  We only sell the fully inclusive package that includes the most comprehensive cover (we have heard some horror stories about insurance not being included and extortionate prices being charged at the pick up desk.
We also manage ALL our properties.  If there is a problem there is no drama – you let us know – we fix it. (and usually rather rapidly too)  Simple!
So if you really want the best of both worlds.  Knowing the exact villa you have booked, the personal service and advice, from a team that have detailed knowledge not just of the area you are going to but of the home you are going to too.  But the peace of mind you might get booking through a larger organisation.  We are also private owners and look after the interests of other owners so our view is to simply be able to offer great rates with the added security of booking with a  business rather than an individual person!  Then the choice is simple.  Give us a call, connect with us on Facebook, Twitter or Email us.  We'll be more than happy to chat to you.