Hello to all our guests.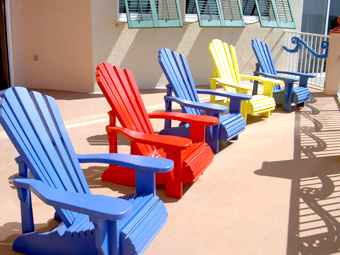 DJW is pleased to be able to announce it's new blog.  We are very excited to be able to bring you up to date news on new resorts, accommodation and developments as and when we launch them.  Sometimes these new properties get missed on our website and can take a little while for us to get  them loaded on to it.
So this is the ideal place to get sneak peak at what is in the pipeline.
We have some exciting developments taking  place and  look forward to being able to share upcoming news with you about some new locations and new resorts in current locations.
At the moment we can tell you that we will be able to offer further accommodation in Treasure Island, as well as in the Kissimmee area.  So for those of you that don't want to rent a beautiful villa, but still want self catering accommodation in Kissimmee or on the Gulf Coast watch this space.
As for something new and different, we are working with a resort in the Bahamas and hope to bring you news of what will be available in the not too distant future – so watch this space.
We  also want to be able to share with you, our travel experiences.  Any great attractions we might have stumbled upon or even any great restaurants we think are worth a visit.  Or even things that our guests have told us about.
A – special note to our younger guests.  If you have done a drawing of something in Florida we would love to see it and perhaps add it to the blog.